MaiDeDuo (麥德多)
We've all heard of bed and breakfast, but how about "bread and breakfast"?

MaiDeDuo is known for its variously flavored breads and western breakfasts. The breads, which come with the breakfasts, are unique by virtue of their colors. The pink bread is made from ground rose petals - it even smells like rose petals. The light green bread consists of crushed seaweed. In all, there are six different flavors: rose petal, seaweed, sesame, wholegrain, original, and cheese. The secret behind their tasty breads and pastries: an owner with 20 plus years of experience in baking.

Yet MaiDeDuo's real drawcard are its western breakfasts. Students' favorites include German sausage, chicken fillet marinated in orange sauce, crispy cod fillet, and crunchy fried chicken. These are served with fried eggs, cheese and salad if you order the set meal. Want something lighter? Try one of the delicious seasoned fillets on a freshly-baked bagel.

MaiDeDuo's unique flavor has ensured it is a favorite among students for breakfast, brunch, and even lunch. So make sure to put it on your list of places to eat while studying at TKU.

MaiDeDuo Shop Front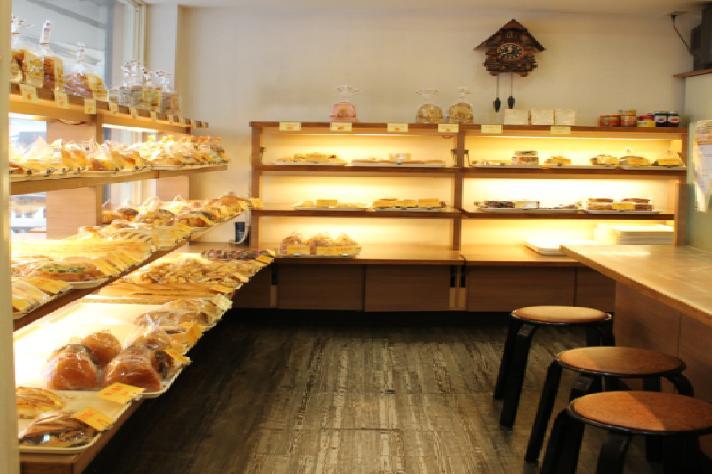 MaiDeDuo Pastries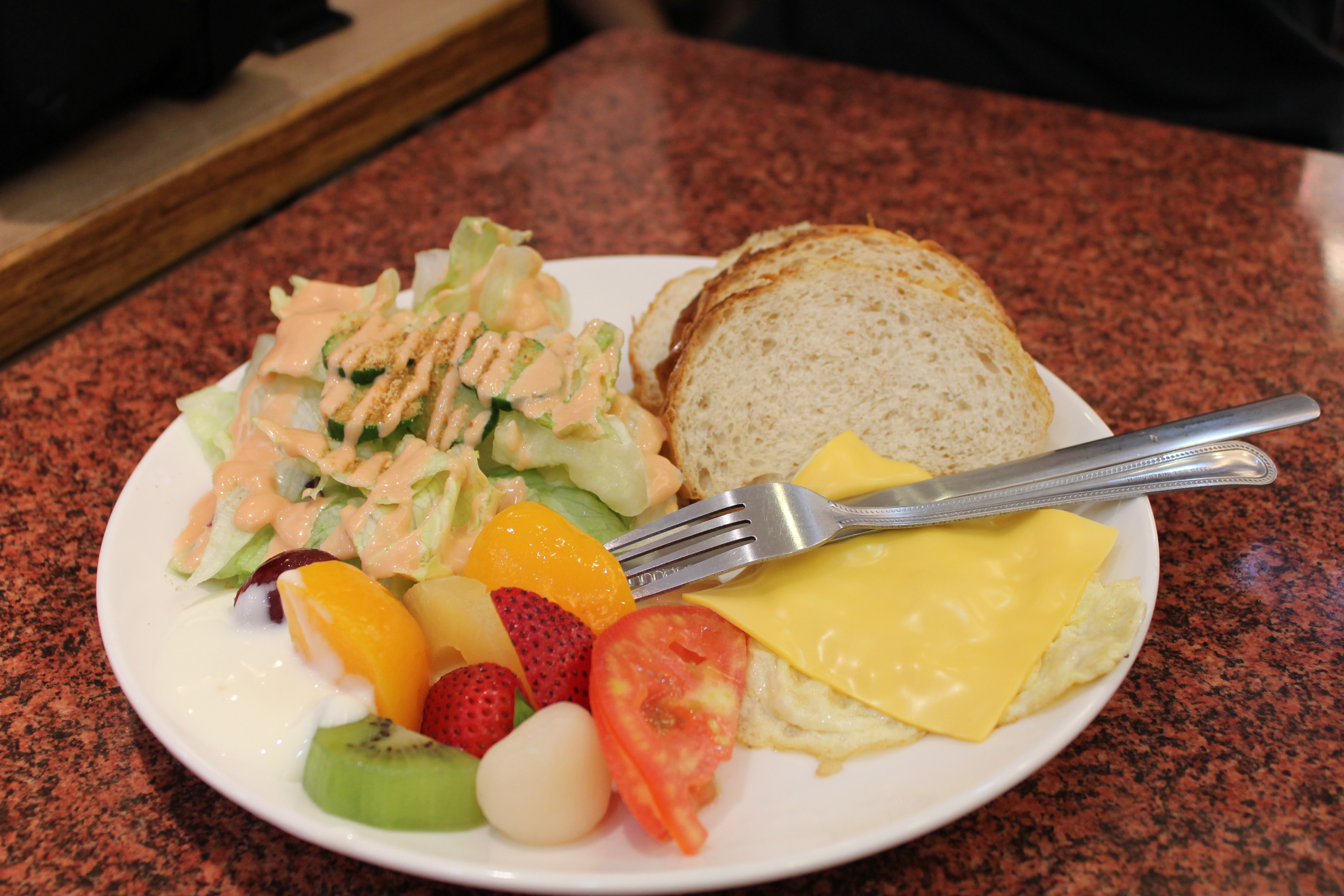 Set Breakfast Meal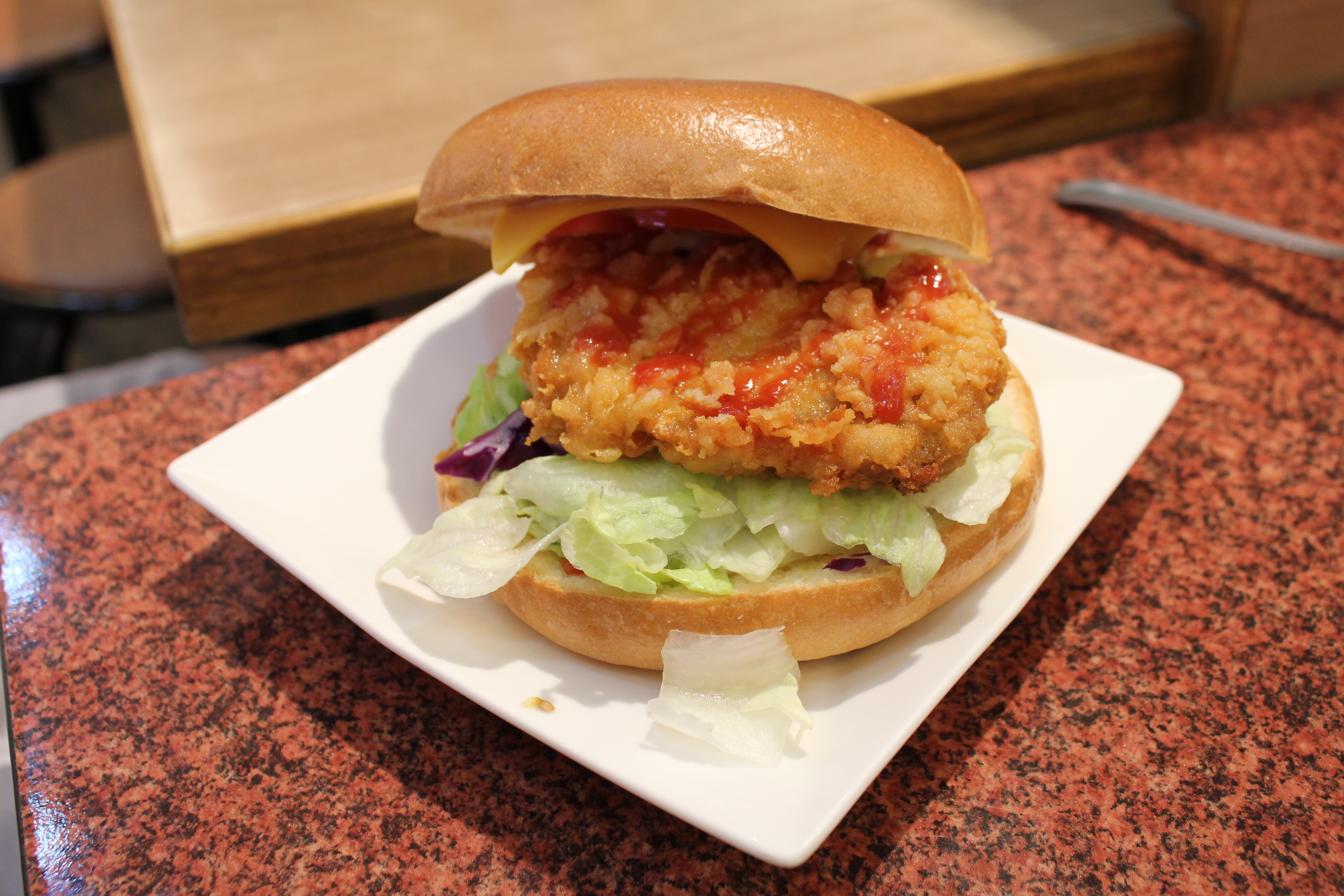 Crispy Chicken Bagel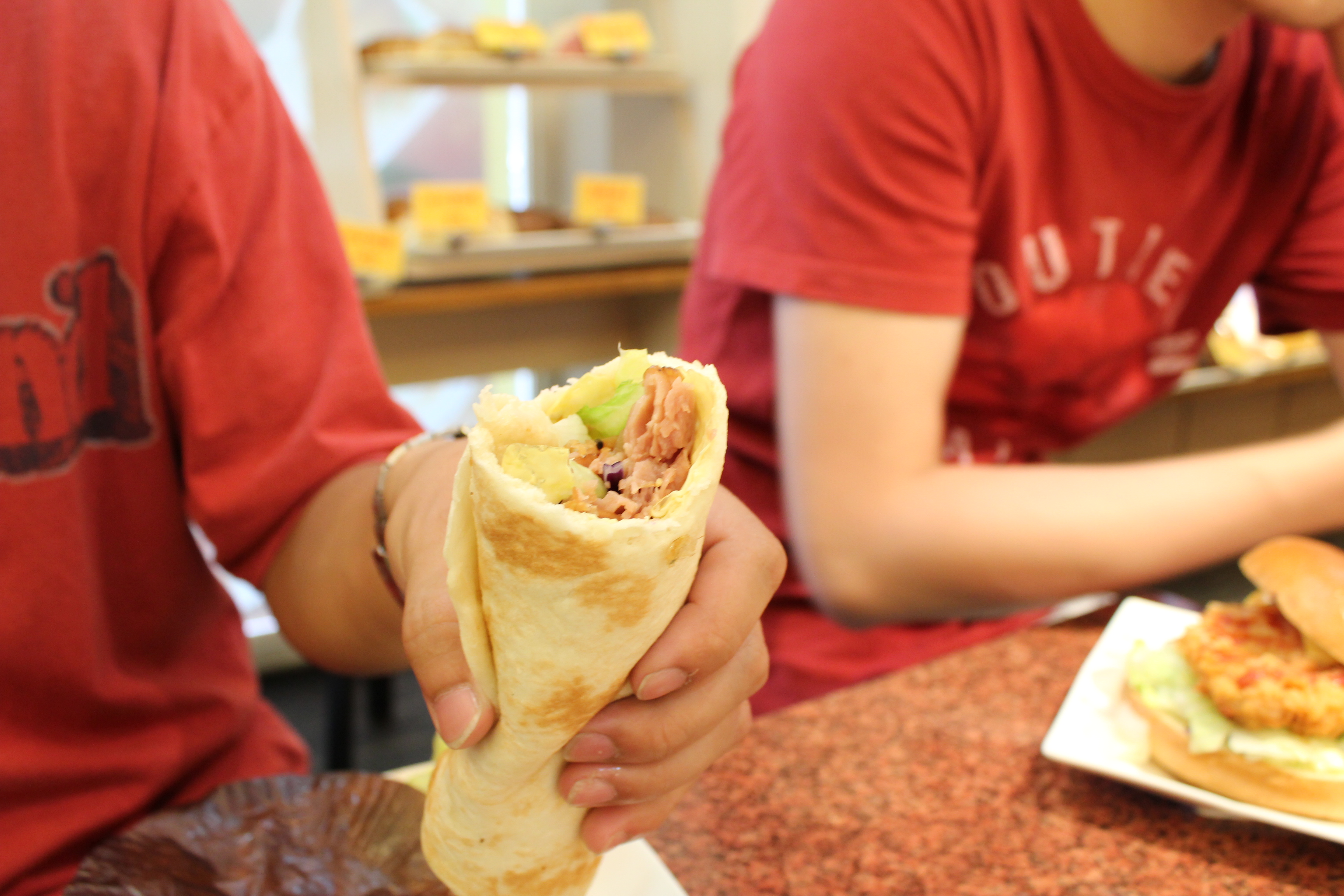 Smoked Chicken Wrap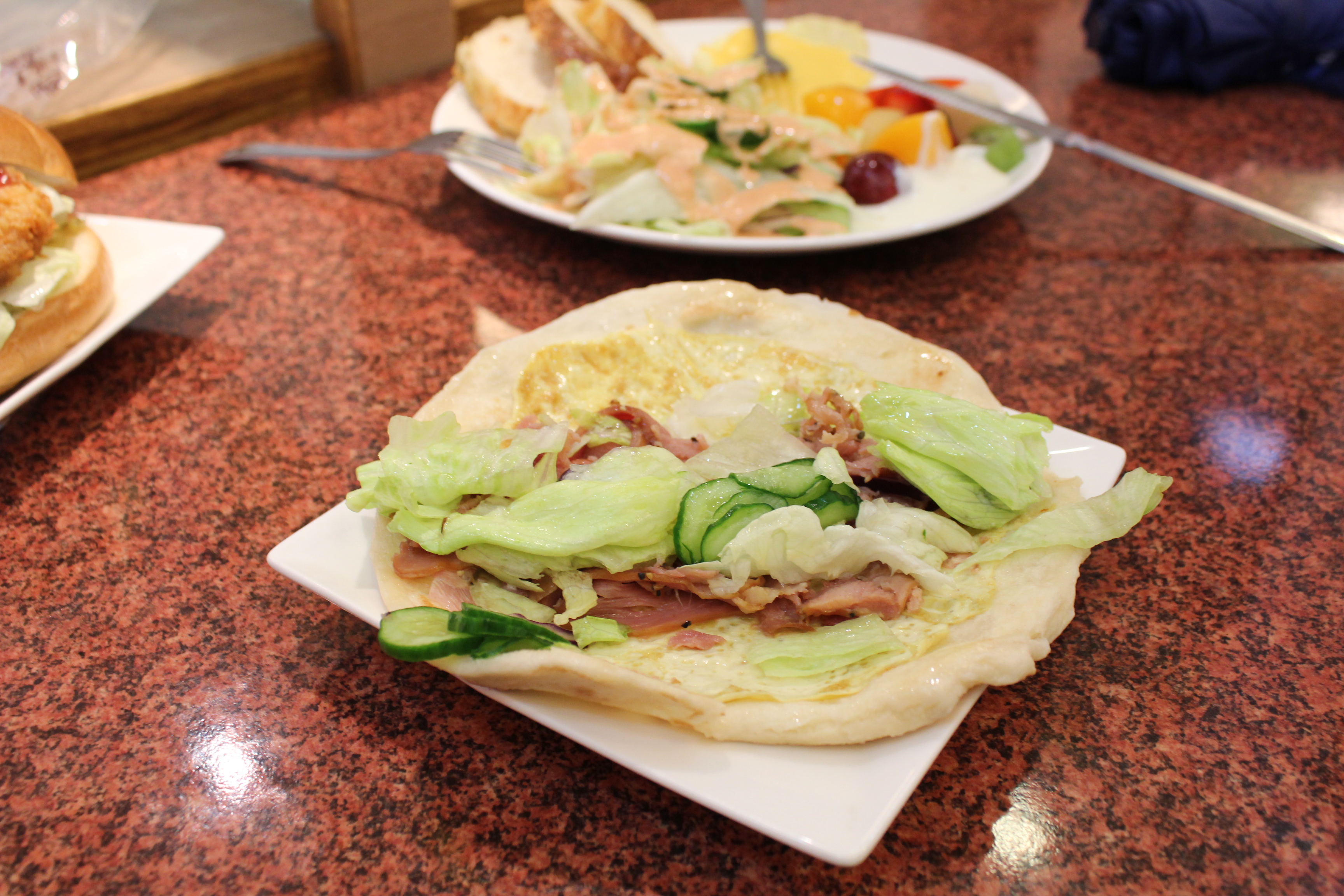 Smoked Chicken Wrap and Breakfast
---
Address
No. 155, Beixin Rd., Danshui Dist., New Taipei City 251, Taiwan (R.O.C.)
Average Price
The prices for set breakfast meals range from NT $55 to $75 (US $1.9 ?$2.6).
Personal Favs
German sausage bagel
Italian bacon breakfast meal
Ice cream sandwich