Stinky Tofu (碳烤臭豆腐)
Stinky tofu, along with pig's blood cake and chicken testicles, is one of those notorious dishes that is shunned by the overwhelming majority of Taiwan's foreign community. Its stench is so pungent, in fact, that it has been banned in a number of public places. But if you are a brave soul, or can somehow dull out the smell (try blocking your nose) for long enough to get it into your mouth, you may be pleasantly surprised.

Its unendearing odor owes to a brine - typically made from milk, vegetables, and meat - which is left to ferment for up to several months until it reaches an appropriate level of smelliness. At this point, fresh tofu is then placed into the fermented mix and left to sit for several hours until it molds over. It can then be eaten cold, steamed, stewed, or fried.

Charcoal Sticky Tofu is a small stall with a red sign located in Tamsui's Old Street. They take skewers of fried stinky tofu, coat them with a layer of Chinese-style sauce, barbecue them on a small grill - making sure to keep turning them from side to side - and then cover them in a thin layer of chilly powder and a row of pickled vegetables.

The tofu at Charcoal Stinky Tofu is tender and flavorsome and not as 'stinky' as at other such stalls. For this reason, it may be a good option for newbies. At just 30 NT per skewer, Charcoal Stinky Tofu is an inexpensive way to begin your journey into the world of stinky tofu.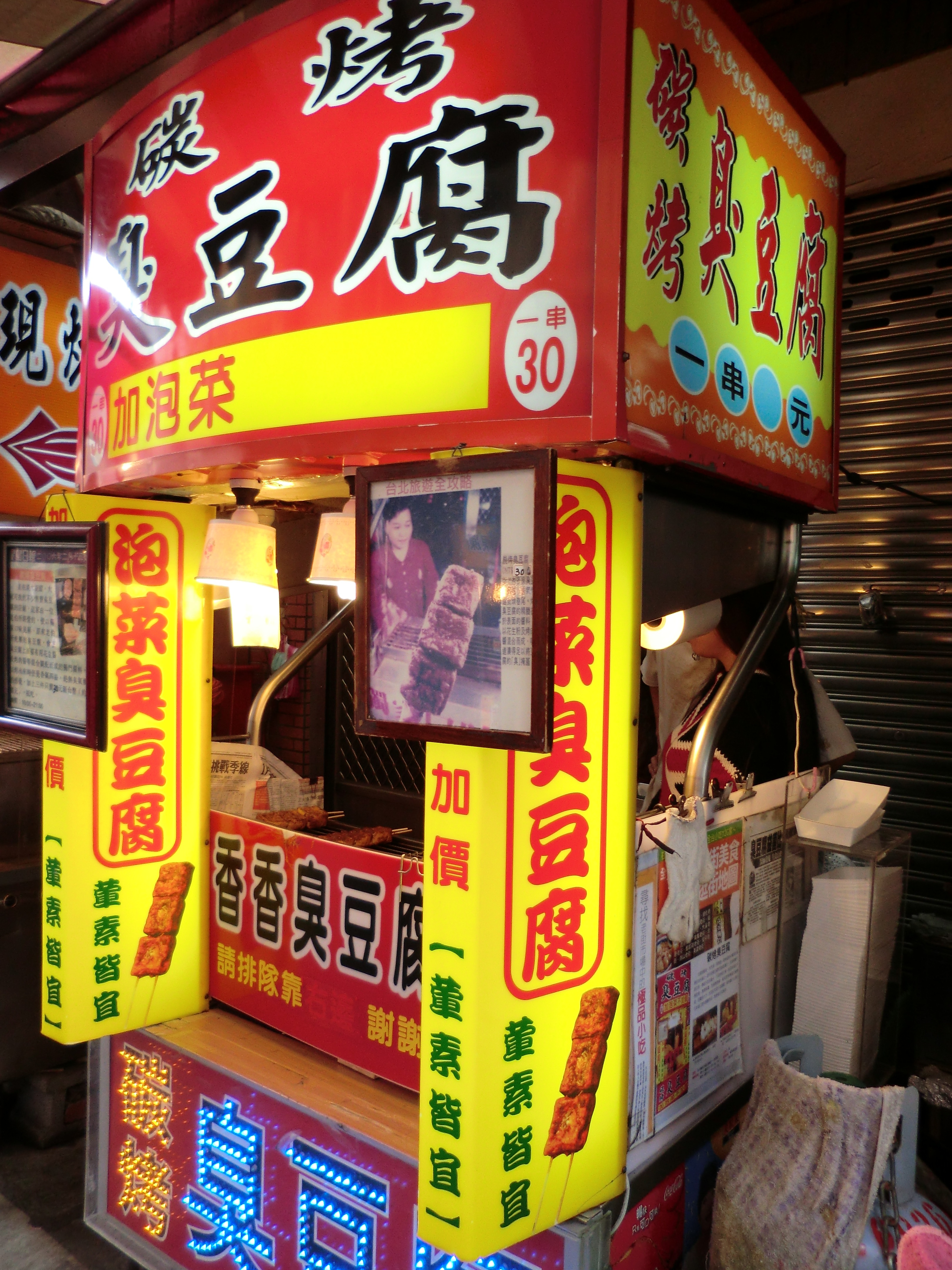 Stinky tofu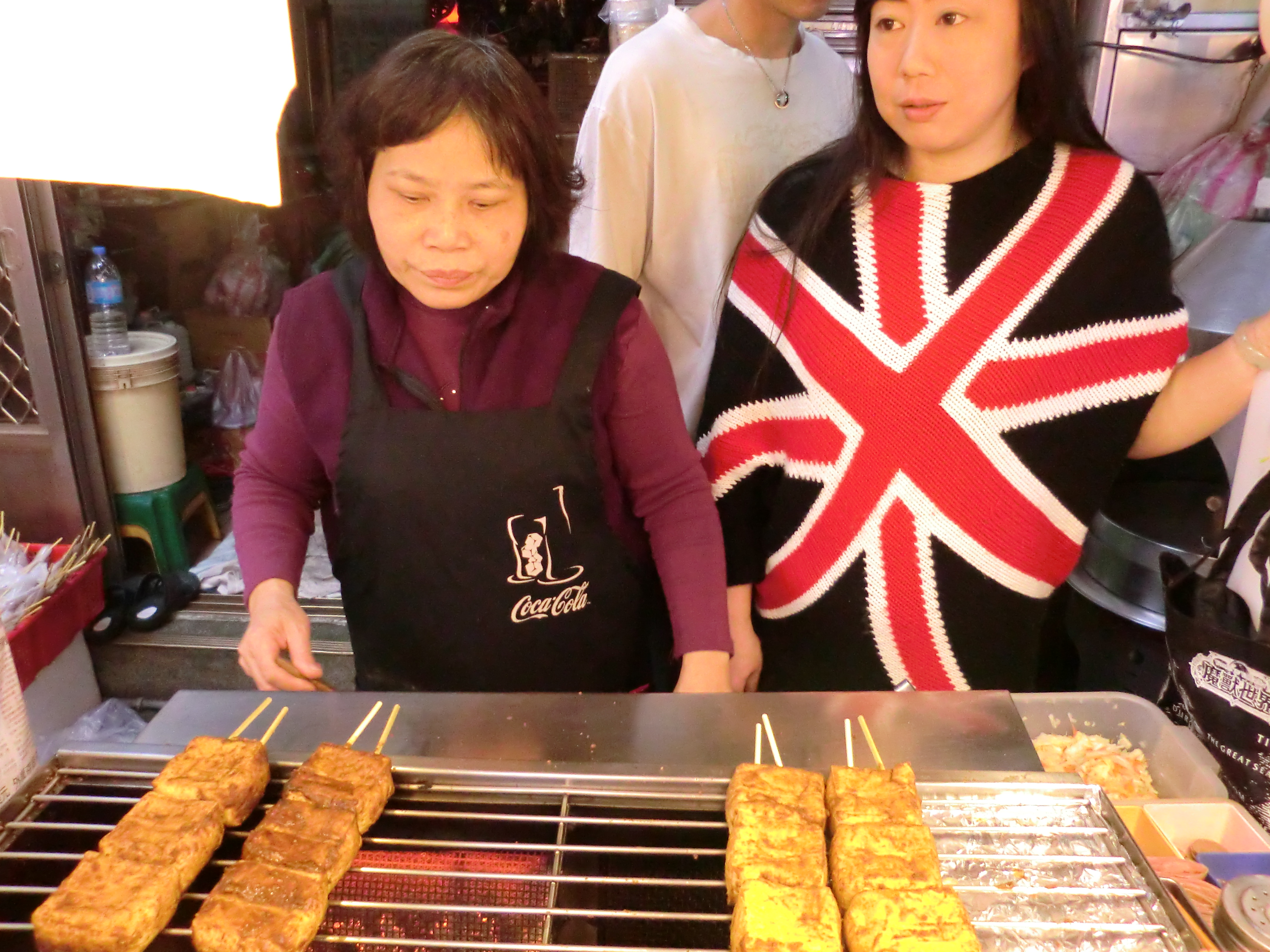 Stinky tofu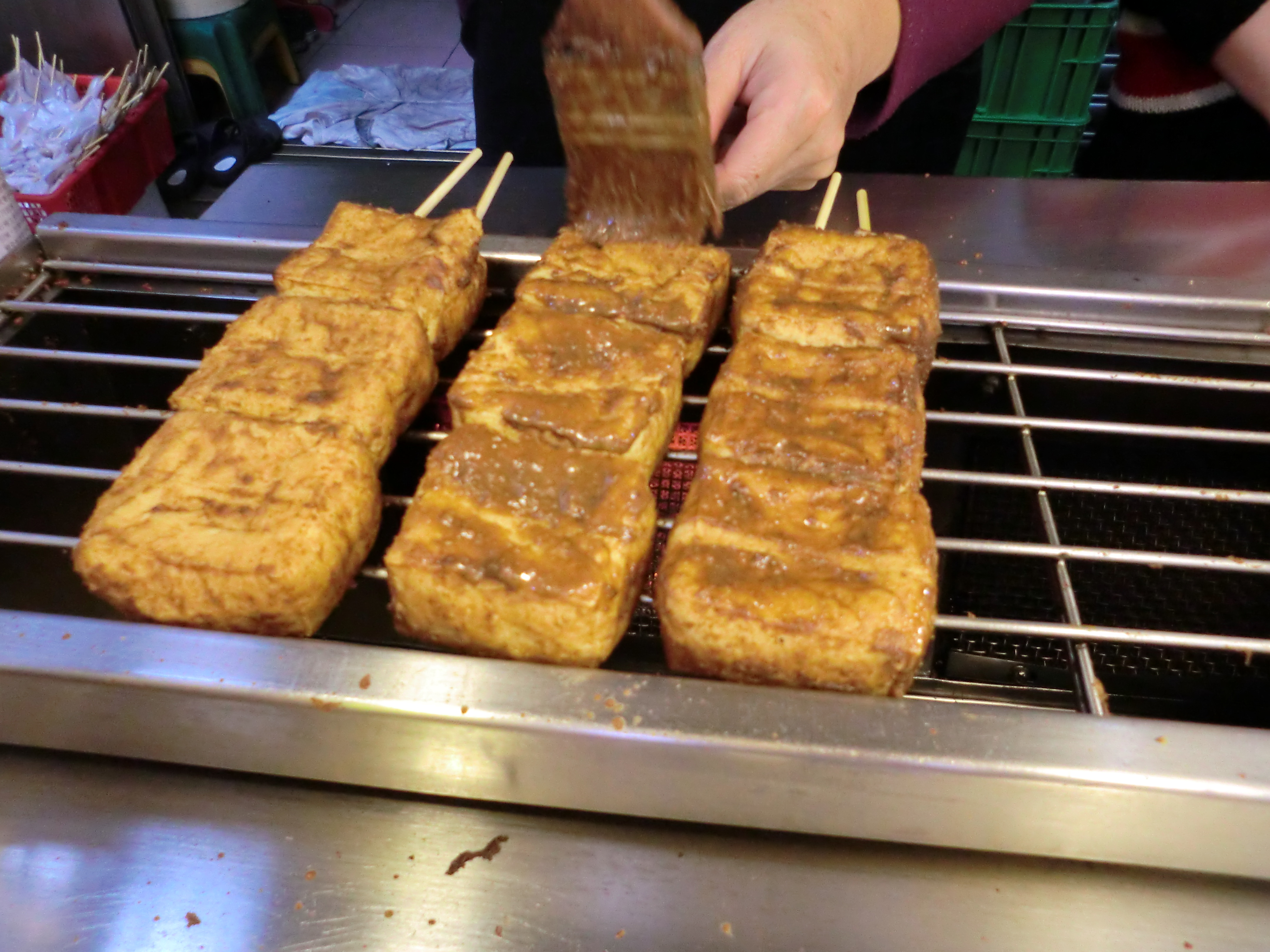 Stinky tofu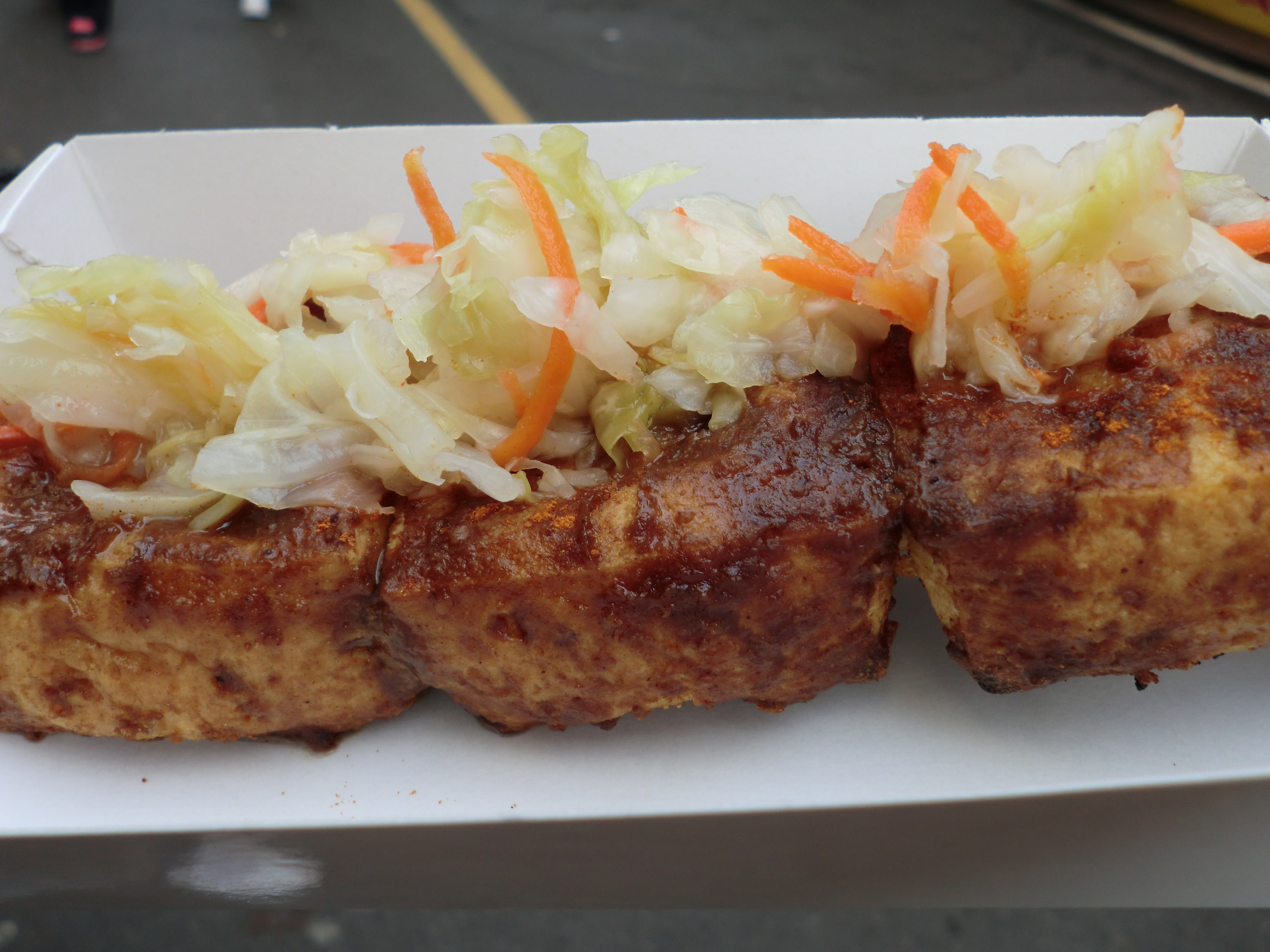 Stinky tofu
Stinky tofu
---
Address
Old Street, Tamsui District, New Taipei City
Personal Favs
Stinky tofu skewers