Best Food Village (好食寨)
If a vegetarian restaurant can attract non-vegetarian customers, the food has to be pretty good. Best Food Village does this in droves.

Best food village is most well-known for its steam-cooked stinky tofu, shown in the picture slideshow to the right. This dish consists of two squares of tofu, which are steamed in a rich soy-style sauce or "soup" until puffy and tender. It is then served in this sauce with mushrooms, fresh basil leaves, sliced ginger, and a handful of soybeans. Each of these vegetables are steamed along with the tofu and thus infused with a lush soy flavor. The dish tastes best when eaten with plain white rice.

Other tasty dishes include any of the noodle meals, especially the "sesame seed noodles" or the "red vinegar noodles". The red-braised noodle soup is also delicious.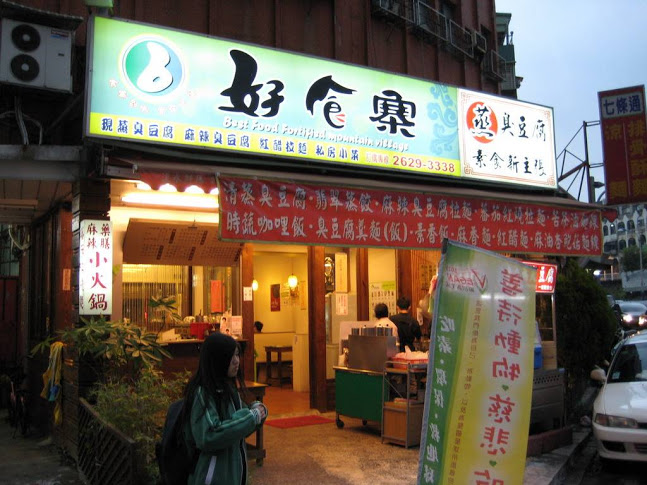 Best Food Village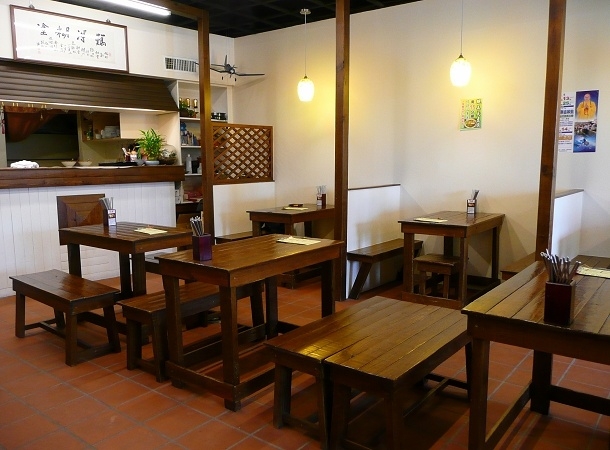 Best Food Village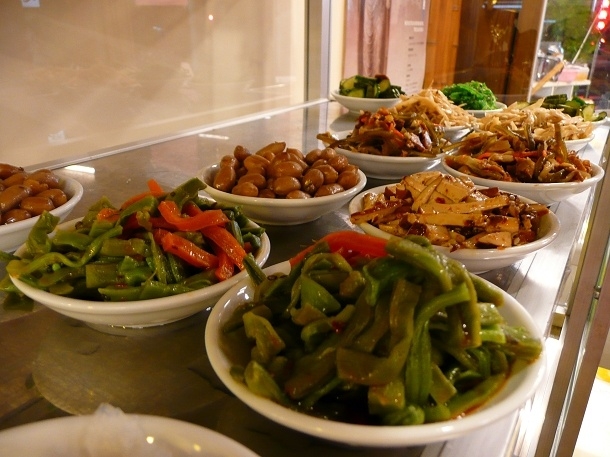 Best Food Village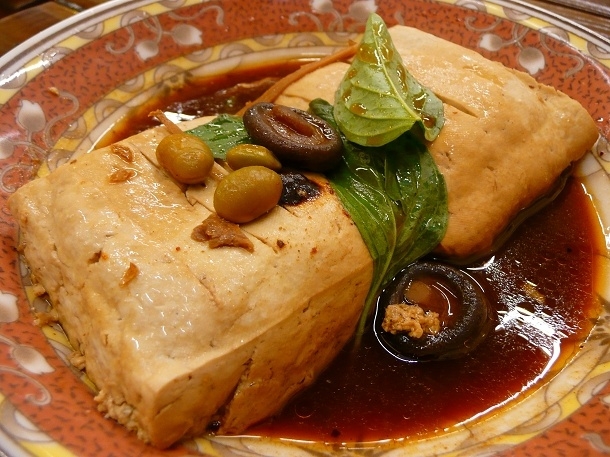 Best Food Village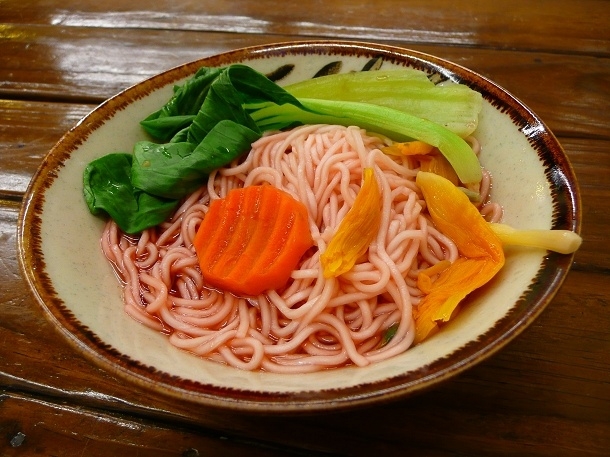 Best Food Village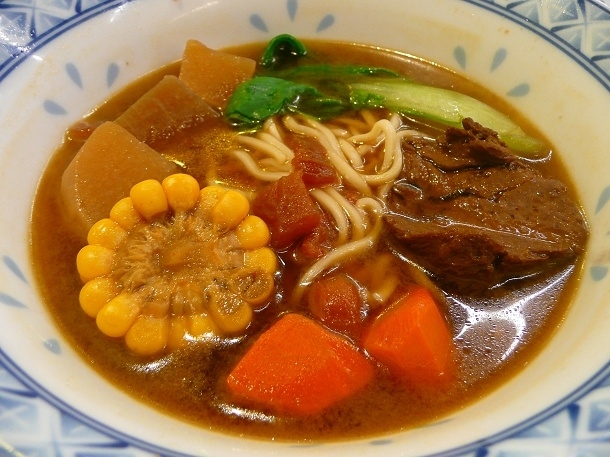 Best Food Village
---
Address
2 Zhen Li St, Tamsui District, New Taipei City
Average Price
The steam-cooked stinky tofu costs NT $70 and you'll pay an extra Nt $10 for a bowl of rice. The noodle dishes cost about NT $50 each; while the drinks, which are also great, range from NT $30 to NT $50
Personal Favs
Steam-cooked stinky tofu
Sesame seed noodles
Red vinegar noodles
Red-braised soup
The organic fruit drinks