Peacock clam 孔雀大王
Mussels bathing in super garlicky basil sauce/broth. Brain. Splode.Delicious.Their actually like using the hot pepper and garlic and sipces cook.Is very delicious.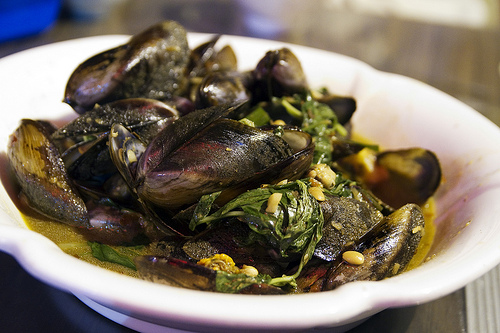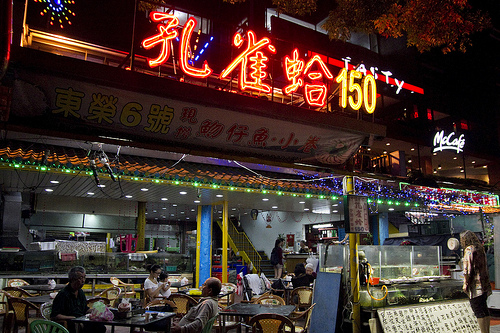 ---
Address
Next to 251,Taiwan,New Taipei City,Danshui District
Average Price
Nt 150 each plates
Personal Favs
Mussels and oysters are the most popular food in their restaurant. It has a great seaside view. Suitable for family gathering.